Access Control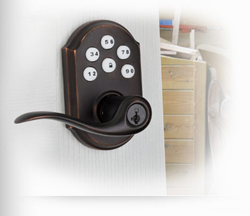 Residential Access Control provide freedom from conventional locks and keys and also allows you to lock and unlock doors and gates without being there over a smart phone or PC.
Allow guests, workers and family to easily assess your home and place restrictions on time and even date. Lost Fob or keypad combination? No problem to simply change or delete the code.
Access control door locks gives you the freedom to remotely lock and unlock your doors without a key. Many options are available including combination locks, wired & wireless remote control, proximity readers and more..
Single Door Products eliminate the challenge of managing keys and the cost of replacing locks when a key gets lost.
Readers
Keypad readers are robust, reliable and easy to install. They provide a reasonable level of security and convenience..
Door Entry Intercoms
Door Entry Phones are designed to meet the needs of homes that want to control visitor access through the main entry door in a simple and secure manner
Cards, Fobs, Eyes and Fingers
Access control can utilize a range of cards, fobs and even your fingers or eyes.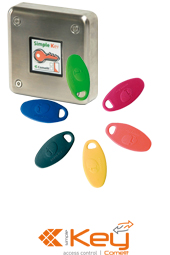 Contact us for more information: 914-667-3399