Fire Alarm Systems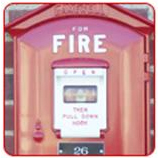 Fire alarm systems are proven to reduce property damage and loss of life in the event of a fire. not only for commercial bu in the home they offer additional safety for your family. All Commercial Properties are now required to have Carbon Monoxide a fire alarm system. Sonitec Fire and Security provides both commercial and residential clients professionally installed fire alarm systems.
Sonitec is a Westchester Licensed Electrical Contactor #127.  We can design , build your approved system.  Expedited Services to Remove Violations Provided.
We design and engineer , We build , We install, We Monitor, We Inspect and We Support
NFPA72 Approved Systems
Sonitec Security Systems provides turnkey engineered systems from design to completion. Every phases of your project is handled by our factory trained technicians with all certifications. Our staff of design engineers is experienced in all types of systems including:
Elevator Recall Fire System Specialists
Addressable Systems & Upgrades
Class E Communications Systems
Wireless Communciations
Sprinkler Supervisory Systems
Carbon Monoxide System Compliance
We handle every aspect of your project: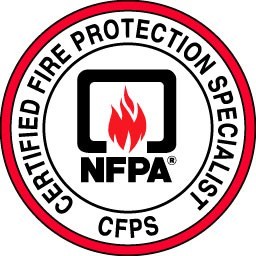 Design Engineering
Floor Plans & Riser Drafting
Submittals
System Calculations
Installation & Supervision
Programming
Factory Authorized System Checkout
As Built Drawings & Connection Diagrams
Fire Department Inspection
Monitoring
Maintenance
Inspections
Sonitec will custom design and install fire systems for your new construction project or upgrade your existing system to meet any insurance or fire code requirements.
Our NICET-certified consultants specialize in building effective and efficient fire systems that install discreetly without compromising safety.
Sonitec is a Honeywell , Silent Knight , Firelite,  Edwards , Siemens Strategic Partner, committed to using this industry-leading equipment and technology to build state-of-the-art systems.
Fire Alarm Monitoring
Sonitec uses a New York City FDNY approved monitoring center  with Triple Redundancy and Safely protected against catastrophes, weather emergencies and Terrorism.
Learn more about Sonitec fire alarm monitoring  https://www.affiliated.com/monitoring-technologies/fire-monitoring/
Fire Systems Service
Sonitec's expert technicians always arrive on time to service fire systems and perform tests, inspections.   Professional Computerized Fire Alarm Reports Provided.
Learn more about Sonitec fire system service.
Contact us today to schedule a free on-site evaluation: 914-667-3399